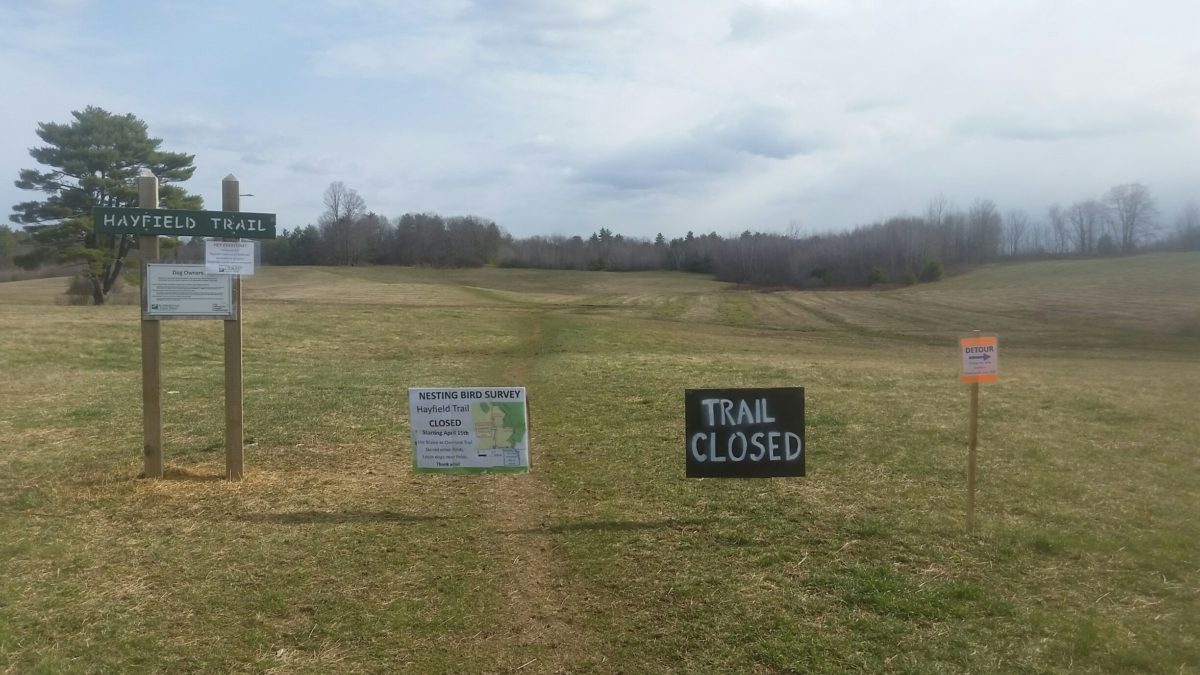 Fuller Farm is a destination – not just for hikers, but for ground nesting birds, especially bobolinks. To help support these birds, the Hayfield Trail and all fields will be closed to all visitors starting Wednesday, April 15. Please follow the Maine Trail to access the rest of the trail system, which remains open. Signs and blue markers will be in place to help guide you. Please stay on marked trails and keep your dog leashed when close to a field. Yes, even your Very Good Dog!

Due to this closure and the current high use of the trails, we realize that there will be increased traffic on the first section of the Maine Trail. For the duration of the closure, dogs must be on leash from the parking area to where the Maine Trail intersects with other trails. Please keep social distancing practices in mind and step off the trail to let others pass at a safe distance.
More information about Fuller Farm is available here. View or download a temporary trail map showing the areas currently open here.

      The Hayfield Trail will reopen in the summer after bobolink have left the fields, likely in late July. Thanks so much for your understanding and for helping us improve the nesting environment for these birds!