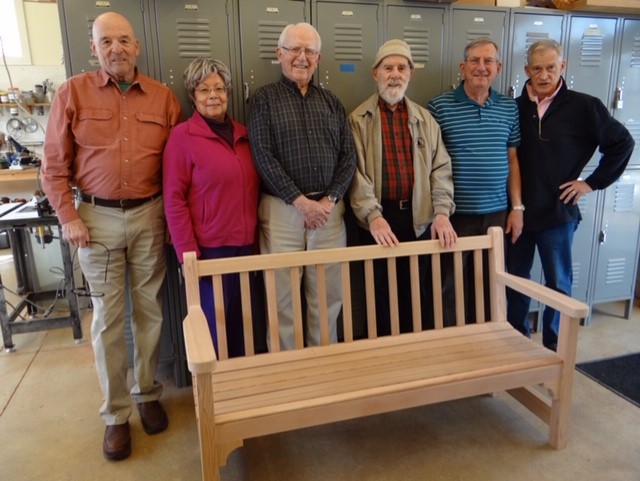 Volunteers in the Piper Shores wood shop have created another beautiful bench to enhance a Scarborough Land Trust preserve. In the past, this crew has built two benches for Pleasant Hill Preserve as well as dozens of way-finding signs posted throughout our preserves. The newest bench will be placed with a beautiful view at the Blue Point Preserve later this spring. Materials for the bench were purchased with funds combined from everyone who donated to the Blue Point Preserve campaign in 2019.
Work continues in other ways to get the Blue Point Preserve ready for the public by summer. Trail enhancements, debris clean-up, new signs, and plans for invasive species removal are all underway by volunteers and staff (using proper social distancing techniques of course). We look forward to welcoming you all to the property as soon as we're able.
Huge thanks to the Piper Shores wood shop crew for their continued support! Word is they are ready for their next project!