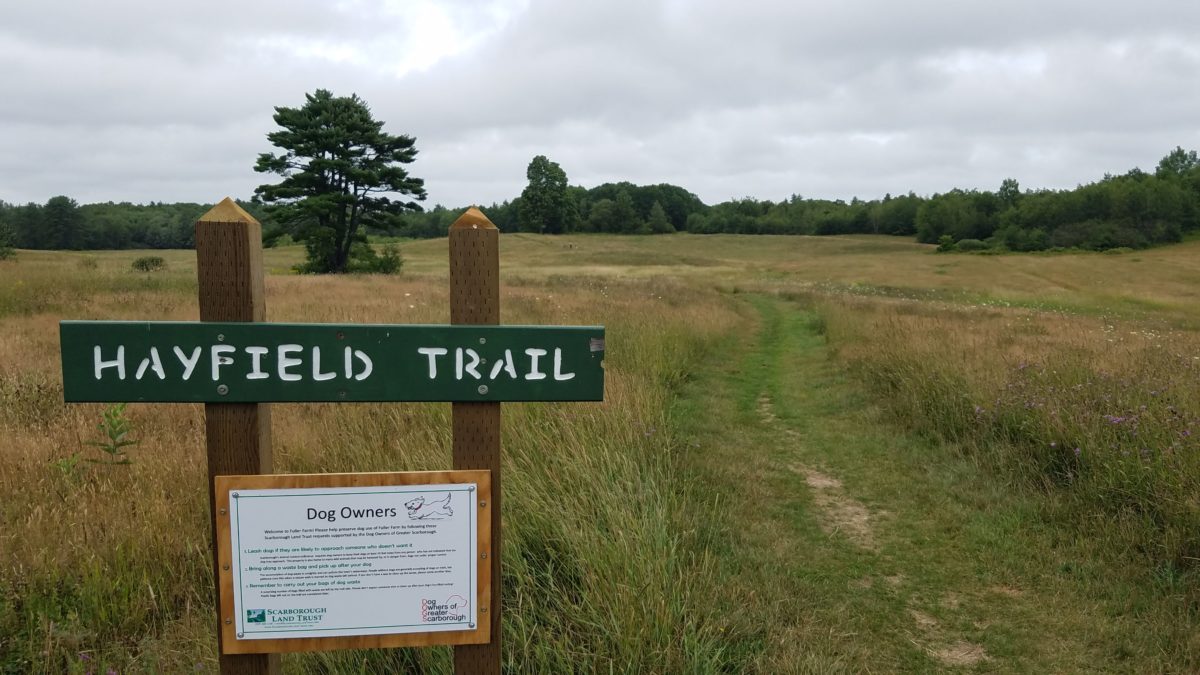 ---
Our trails are seeing an unprecedented amount of use by people who are getting outside – for exercise, for a breath of fresh air, to connect with nature, and for a sense of peace during a stressful time in all of our lives. Now more than ever, we need dogs, and those who accompany them into the woods, to adhere to the rules of the trail and to common-sense courtesy.
Please look at the kiosk for rules at each property and go above and beyond what they say to avoid disrupting someone else's enjoyment of our trails. If dogs are allowed off-leash under voice command, be honest with yourself about your control off-leash. The town ordinance requires you to keep your dog from approaching anyone who does not invite contact. If your dog is not trained to that level of control (and let's be honest – most dogs are not), then they should be on a leash.
Let's also remember that people who are employing social distancing (or physical distancing as I prefer to call it), do not want to touch your dog or be touched by them. Please respect their wishes. At this moment, we all have to cooperate and do our part to share our outdoor spaces safely and respectfully.
Thank you, Scarborough, for being a place where everyone can safely and comfortably breathe in the hopeful smell of spring in the Maine woods.