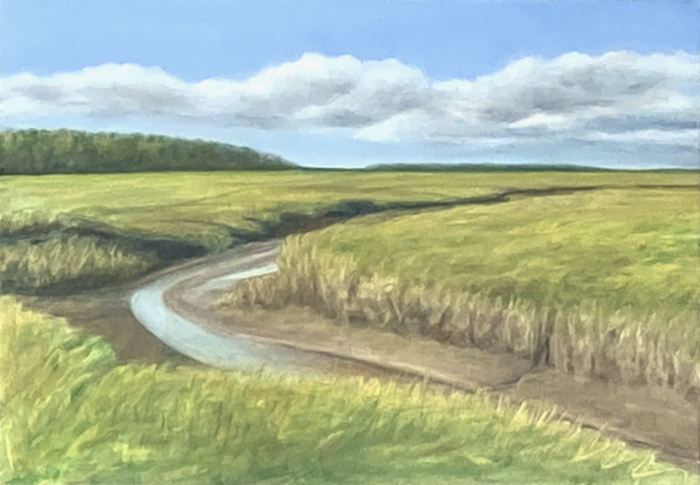 Sandy Willcox
Scarborough Marsh in Summer
oil on panel
11.5" x 16.5"
Current Highest Bid: $150
Note: Bidding accepted in increments of $25.00
Auction will conclude on Sunday, August 14th at 1pm.
Send all bids before then to the Scarborough Land Trust email admin@scarboroughlandtrust.org with your name, bid amount, and phone number.
About the artist:
Sandy Willcox lives in Scarborough, Maine where she paints and grows an organic garden. Sandy is also an active volunteer of the Scarborough Land Trust, where she supports the stewardship efforts of protected land. Her work experience includes: Exhibition Manager for the Longwood Center for the Visual Arts and Printer/Collaborator for Littleton Studio. She received a BA in Printmaking from East Carolina University. Her work can be viewed on her website.