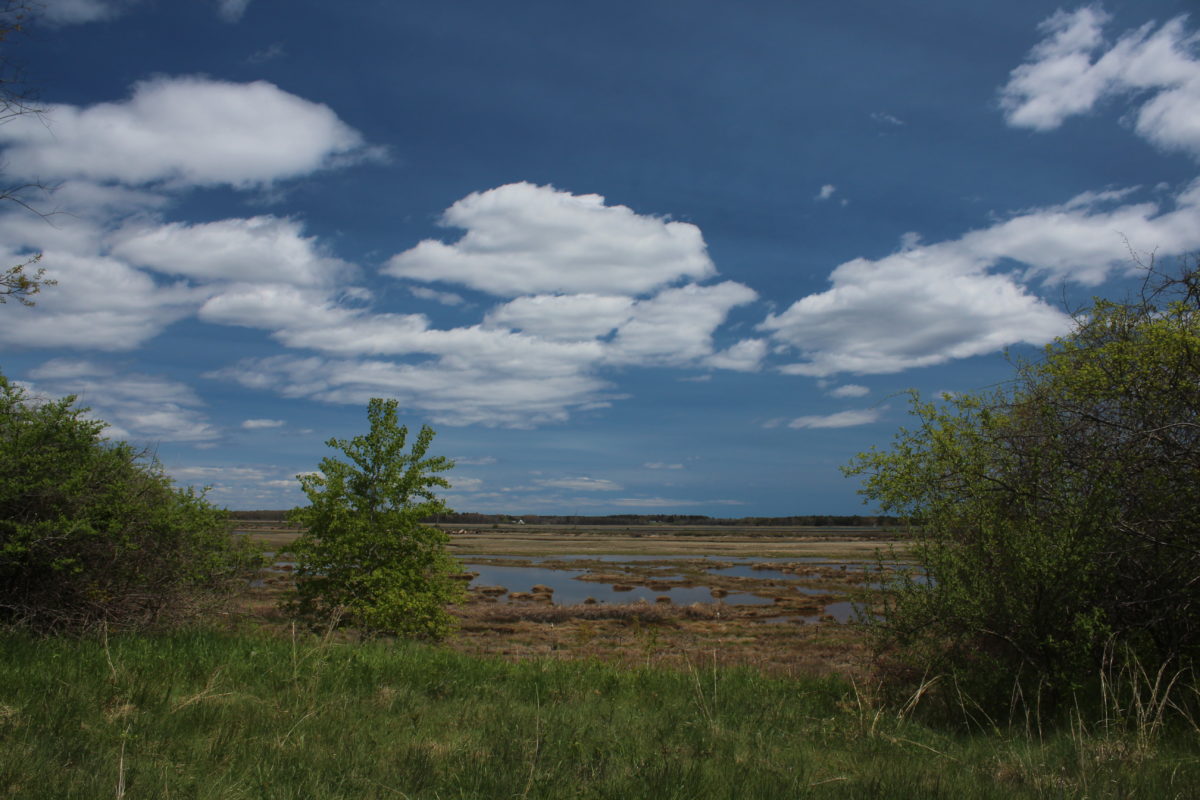 Directions and a trail map are here.
The Blue Point Preserve offers a wonderful new opportunity to observe the Scarborough Marsh away from the bustle of Pine Point Road. An easy ¼ mile walk ends at a small field with a view of the marsh and a lovely bench. You can then return the way you came or, for those who are a bit nimbler, there is a loop trail through the woods that will bring you back to the main trail close to the starting point. The full trail loop is about 0.6 mile long.
We were hoping for a grand-opening celebration right about now, but that will have to wait for another day. In the meantime, we want to give everyone who donated or volunteered to make this happen a huge virtual elbow bump and a deep bow of appreciation. In addition to well over a hundred individuals and businesses, we want to highlight the cooperation and support of the Town of Scarborough, the Blue Point Congregational Church and the Friends of Scarborough Marsh.
Important Notes:
All dogs must be on a leash at the Blue Point Preserve for the safety of birds and animals, as well as the privacy of our neighbors.
A small parking area is available at 5 Seaveys Landing Road. The parking area will only hold a handful of vehicles. Please don't park on the grass or in any neighboring parking lots. If the lot is full, please return another time.
Please consult our website for more information.